Featured in Equinox Magazine Furthermore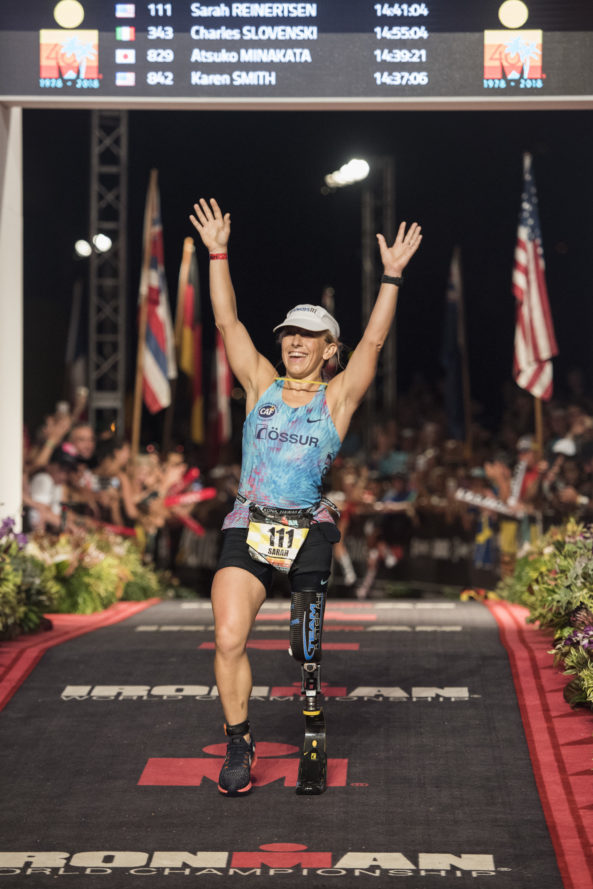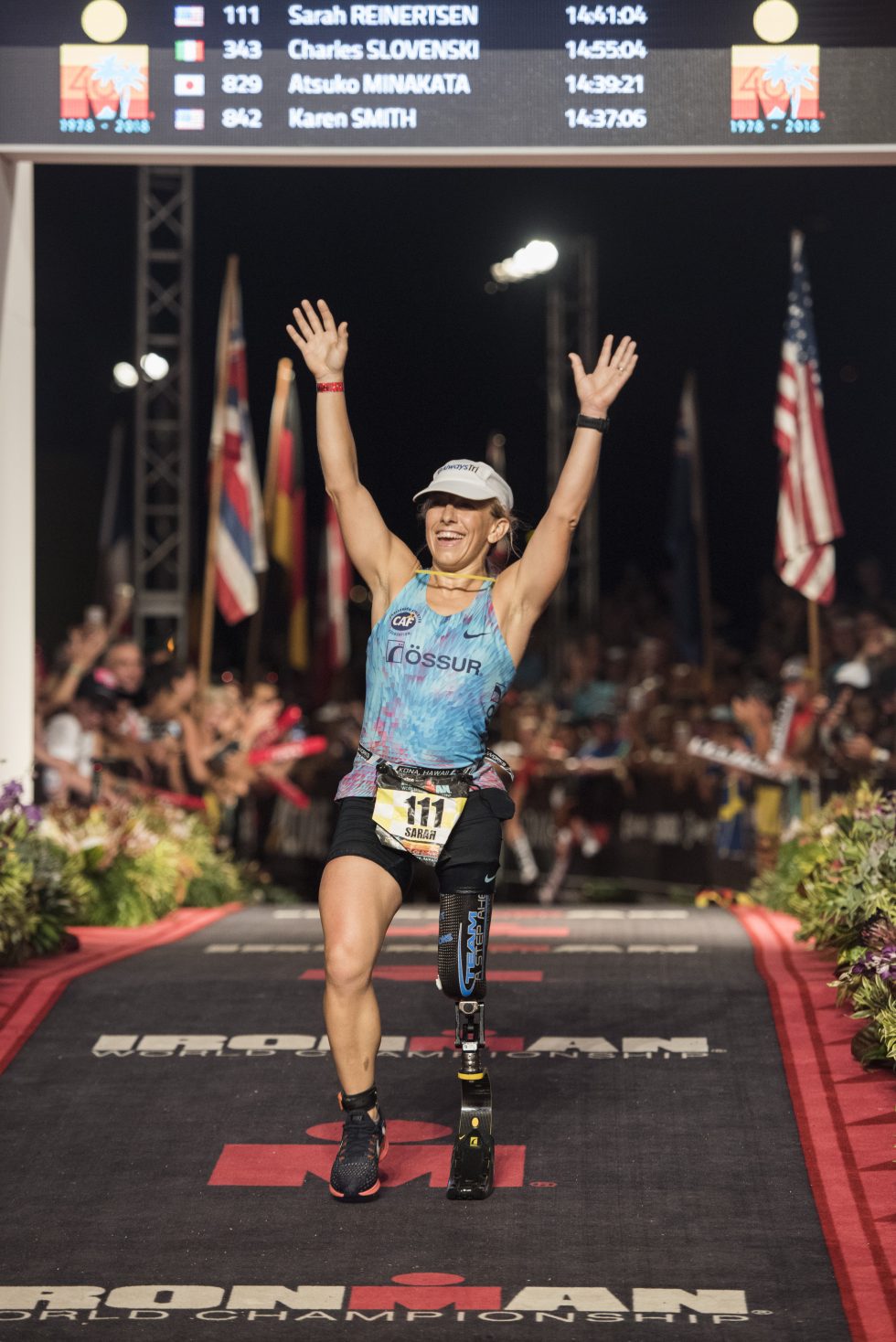 Sarah was recently featured in Equinox Magazine Furthermore. She participated in a Q and A with Michelle Malia. She discusses being Paratriathlete who was born with a congenital femoral deficiency— meaning while she was a small child her thigh bone stopped growing. At just seven years old, she opted for an above-knee amputation. This has not stopped her from pursuing her athletic dreams. She does face unique challenges that athletes without her particular disability do not face. In the Kona Ironman for instance she faced the following:
In the swim, I can't wear my prosthetic, so if I kick too hard it pulls my body to the left. I need to kick a little for propulsion, but not so much that I end up swimming extra.

The ride in Kona is hilly, with 5,800 feet of elevation gain. I can stand up on a stationary indoor bike because it's grounded, but I can't do that on a road bike because I would tip over. I just have to sit and patiently grind it out to get to the top. Ninety percent of my power in the Ironman comes out of my right leg.

As an amputee, I use 40 percent more oxygen and twice as much energy as two-legged people do, so I'm at a cardiovascular deficit right there. The marathon is hard, but I'm not as nervous about it because running was my first sport.

Equinox magazine Furthermore, January 8, 2019
Read the entire Q and A online in Equinox Furthermore Magazine.