Sarah Reinertsen Mentoring Younger Generation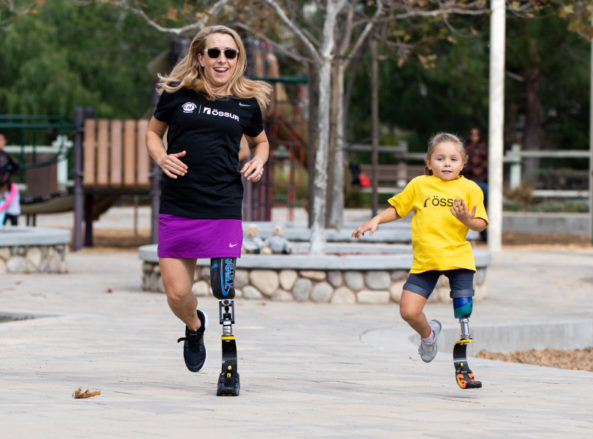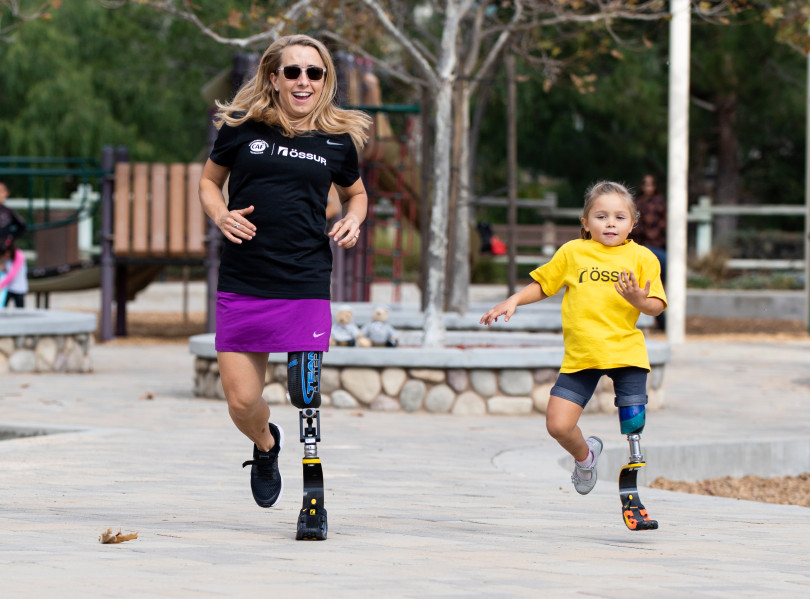 After successfully finishing the World Ironman at Kona for the second time, Sarah takes time to mentor young athletic aspirant Morgan Pixley, 5 who also has one prosthetic leg.
She offered up a batch of tropical flowers as a sacrifice to Madam Pele, the goddess of fire and volcanoes and the mythical creator of the Hawaiian Islands.

She laid the hibiscus blooms on the lava rocks along Alii Drive in Kona, near the finish line of the Ironman Triathlon.

Please, she implored to Pele, let this race happen without any elemental influences. Sarah Reinertsen didn't need any more obstacles. In the 40-year history of the Ironman – a 2.4-mile swim, 112-mile bike ride and 26.2-mile run – only two physically challenged women had ever finished the race.