Giving Back
Nobody succeeds in life without the support of numerous family members, friends, teachers, mentors, coaches and/or philanthropic organizations, and I am no exception. From an early age, I was lucky to meet people like Paddy Rossbach, who mentored me for many years, and Jim McLaren, whose example caused me to reevaluate everything that I thought I knew about what was possible.
I take very seriously my responsibility to give back to those who have contributed so much to my success and to help support the next generation of challenged athletes, which is why I actively partner with the following organizations. Please consider them as part of your charitable giving.
Established in 1997, Challenged Athletes Foundation grew out of a desire to assist a single athlete, who was paralyzed while competing in a triathlon. From this modest beginning, CAF has grown to become the premier organization supplying the physically challenged with the adaptive sports equipment they need to continue competing in the game of life, as well as the training and mentorship required to get the most out of this equipment.
Help Me Raise Funds for other Challenged Athletes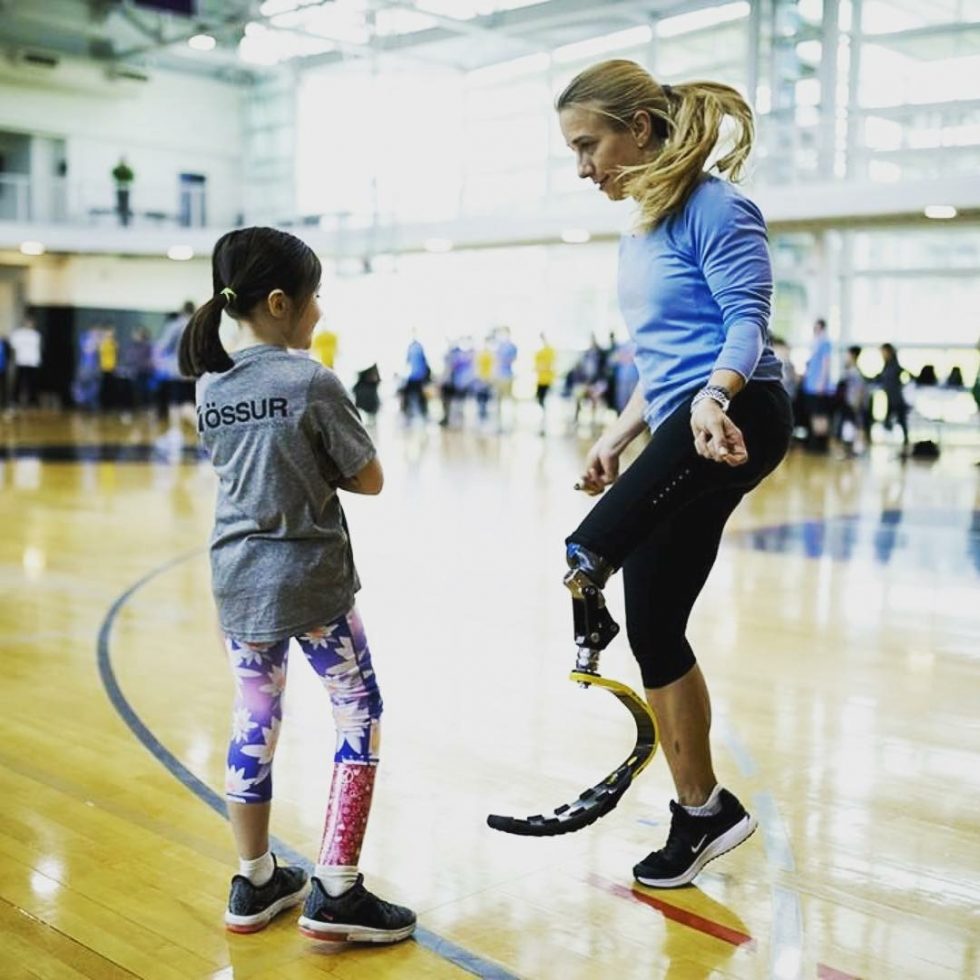 I am proud to be a spokesperson and mentor for this world-class organization that helped me realize my dream of competing in the Ironman World Championships in Hawaii and it's not the number of finish lines I've crossed that keeps me going, it's helping athletes of all abilities reach their own starting lines. That's why I am passionate about working with Challenged Athletes Foundation because CAF provides the adaptive sports equipment, training, coaching and mentoring challenged athletes need to experience the transformative power of sport. And as part of my journey to the 40th anniversary of the IRONMAN World Championships in Kona on October 13th, I hope to raise $40,000.00 for CAF!
FundRaising Goal - $40,000.00
The Power of Mentorship, Training and Equipment
The Amputee Coalition provides advocacy, support and education for all amputees in the United States and their families. Its mission is twofold: to promote limb loss prevention and to reach out to people affected by limb loss and empower them to achieve their full potential.
As a former Board Member, I am a staunch believer in their mission. I encourage every amputee to maintain membership in the Amputee Coalition and to take full advantage of their extensive resources.
Similar to CAF, Swim With Mike was born in 1981 to benefit a single athlete at USC who suffered a tragic accident that left him paralyzed. To date, Swim With Mike has raised more than $12 million for the USC Physically Challenged Athletes Scholarship Fund and awarded 116 scholarships.
I attended USC's Graduate School of Journalism on a Swim With Mike scholarship and, as an alumni of the program, I can personally attest to the profound and positive impact it has made in the lives of its beneficiaries, myself included. Which is why I am always an enthusiastic participant in the annual Swim With Mike swim-a-thon at USC.