Join #IronSarah at the Starting Line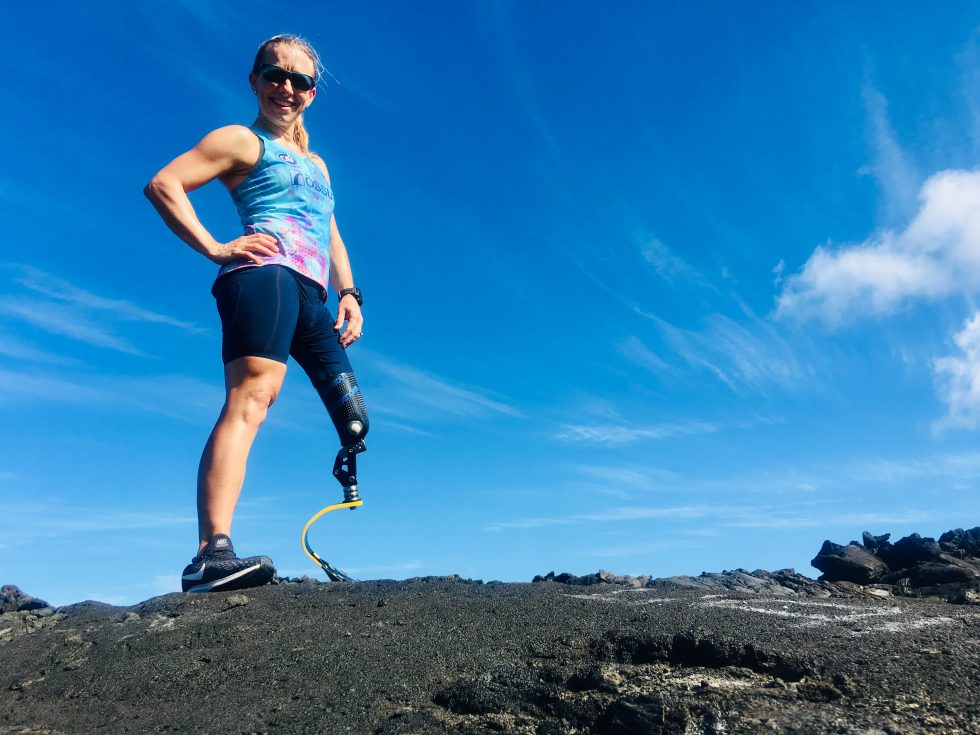 #IronSarah Countdown
#IronSarah, Sarah Reinertsen Ironman Kona 2018 Race Day Results
The Ironman World Championship 2018 is ended and Sarah accomplished her goal of getting to the starting line and also to the finish line. Her overall time was 14:41:04 which is 24 minutes faster than her finish time from 2005.
Her split times were:
Swim 01:21:09
Bike 07:09:05
Run 05:59:47
If you would like to catch highlights of this year's race NBC will be airing the IRONMAN World Championship special on Saturday, Nov. 24, at 8:30 a.m. HST (check local listings for details).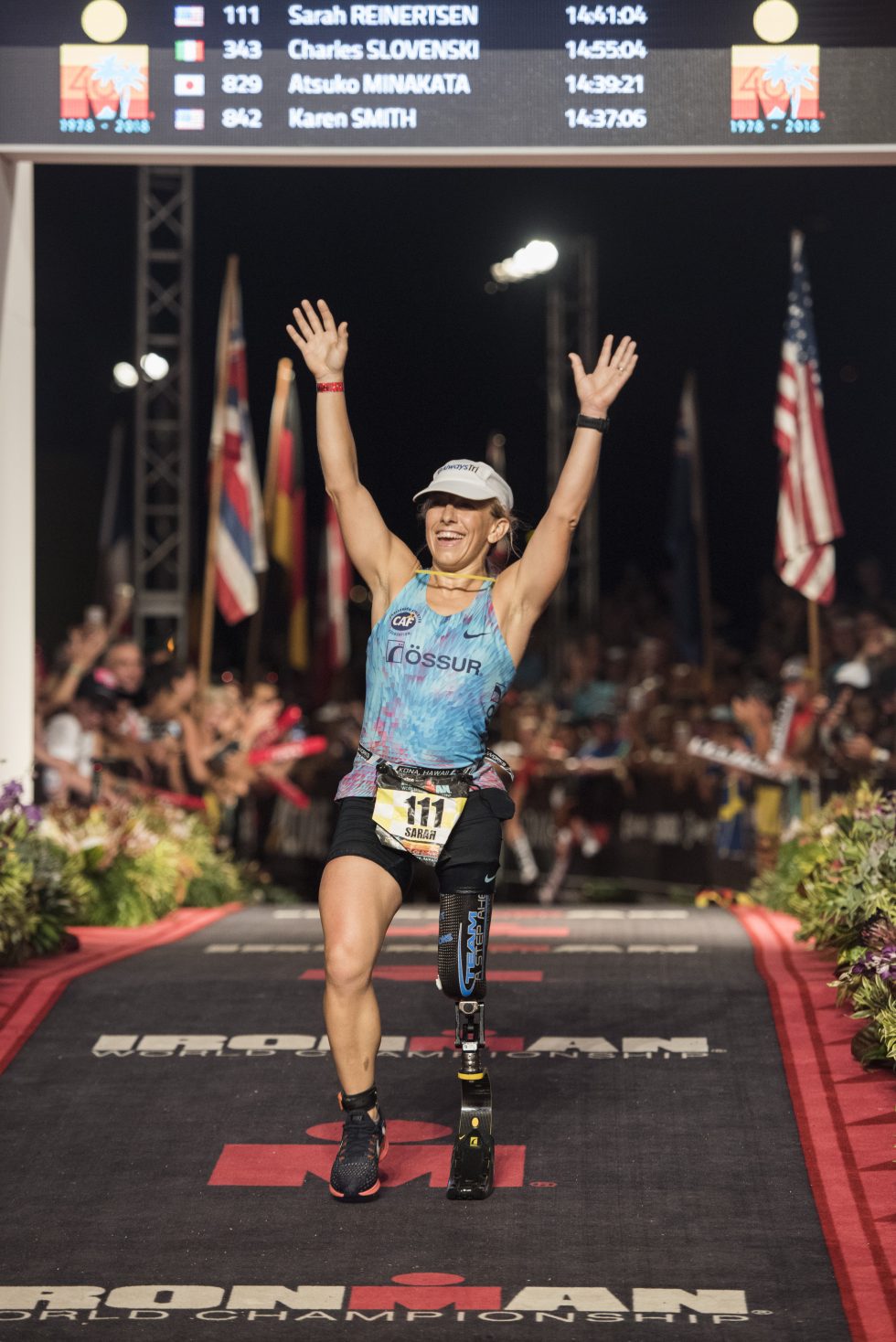 Kona Ironman World Championship Race 2018
The 2018 racecourse provided the challenge of tackling the ROKA 2.4-mile ocean swim in Kailua Bay, followed by the Ventum 112-mile bicycle ride along the Queen Ka'ahumanu Highway from Kailua-Kona to the turnaround in Hawi, and rounded out with a 26.2-mile HOKA ONE ONE run beginning on Ali'i Drive-up Palani Road to the Queen Ka'ahumanu Highway, then wound by the infamous Natural Energy Laboratory of Hawai'i Authority.
Athletes completed their journey when they crossed the historic Ali'i Drive finish line and heard Mike Reilly announce, "You are an Ironman"
Help Me Raise Funds for other Challenged Athletes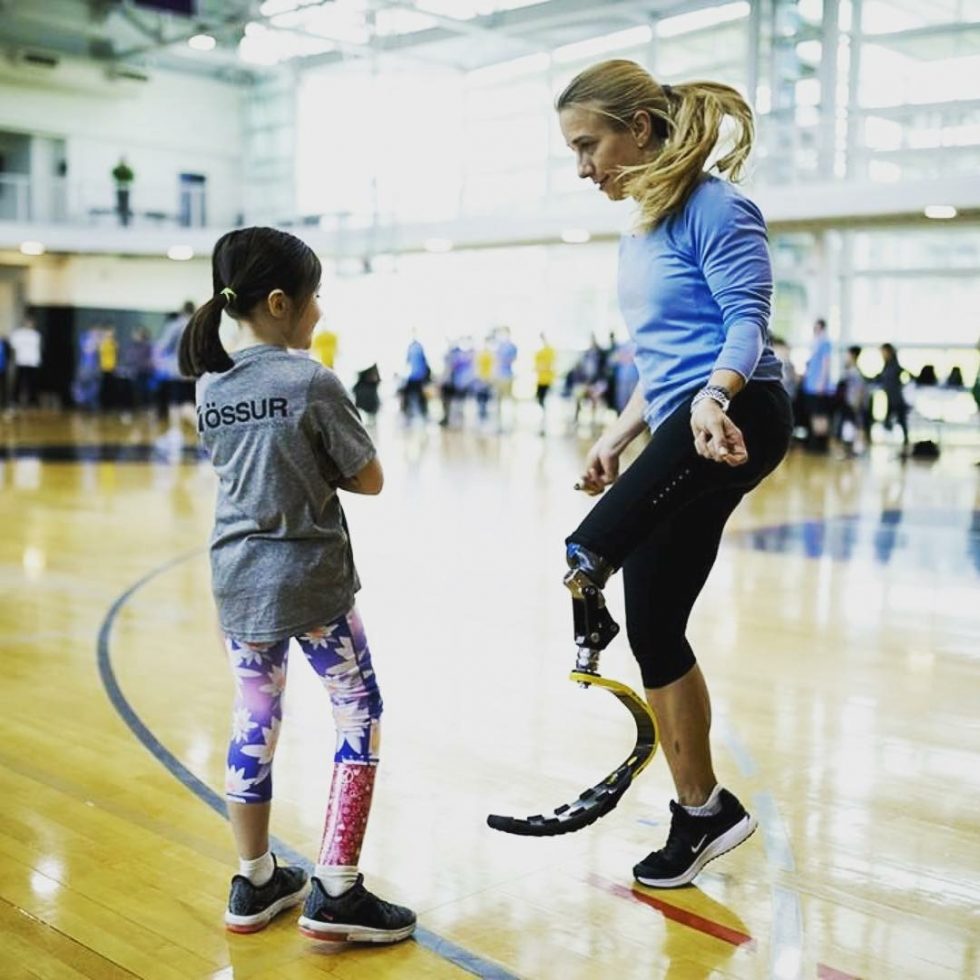 It's not the number of finish lines I've crossed that keeps me going, it's helping athletes of all abilities reach their own starting lines. That's why I am passionate about working with Challenged Athletes Foundation, because CAF provides the adaptive sports equipment, training, coaching and mentoring challenged athletes need to experience the transformative power of sport. And as part of my journey to the 40th anniversary of the IRONMAN World Championships in Kona on October 13th, I hope to raise $40,000.00 for CAF! You can help get to this starting line by donating. All proceeds go to kids, adults and veterans who need equipment and mentorship to reach their athletic goals and your donation will help them get there.
FundRaising Goal - $40,000.00
The Power of Mentorship, Training and Equipment
#IronSarah raced in the Kona Ironman in 2005
View a video on my efforts to complete the Kona, Hawaii Ironman and become the first female leg amputee to ever finish the Ironman World Championships race.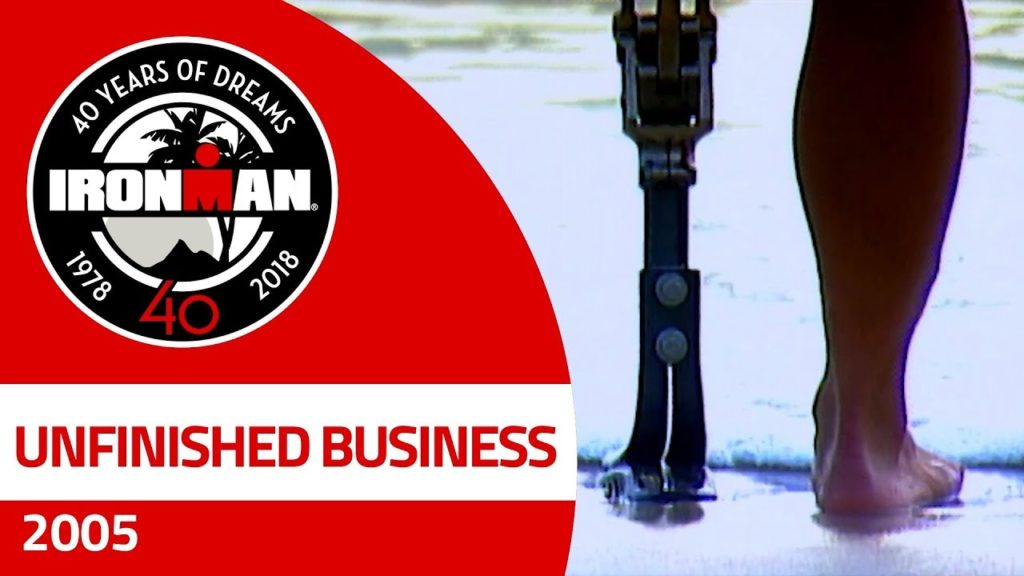 Media Inquiries Contact Only
Alison Hill
CurrentPR
714.287.2015
[email protected]