Competing in the Ironman with a Prosthetic Leg
View this video interview with USA Today where Sarah Reinertsen explains how she competes in the Ironman with a prosthetic leg. This will be Sarah's third IronMan, which will be held in Kona, Hawaii on October 13, 2018.
I want people to see me in the Ironman, and instead of feeling sorry I want them to feel empowered. A lot of social change comes through sport, think of Jackie Robinson. In some ways I want that same cultural change to happen with people with disability.
With the Ironman there are no exceptions to the rules. Every competitor, even those with a prosthetic leg like Sarah's, swim, bike and run under the same mandates making the race even more of a challenge. Sarah must bike without being able to stand up on the pedals when more power is helpful for powering up the hills.
I still continue to hear stories about people with disabilities that are being denied the rights to play and be part of after-school sports and this year the race for me is really about having a higher purpose. I really want to dedicate this one to helping others get to their own starting line.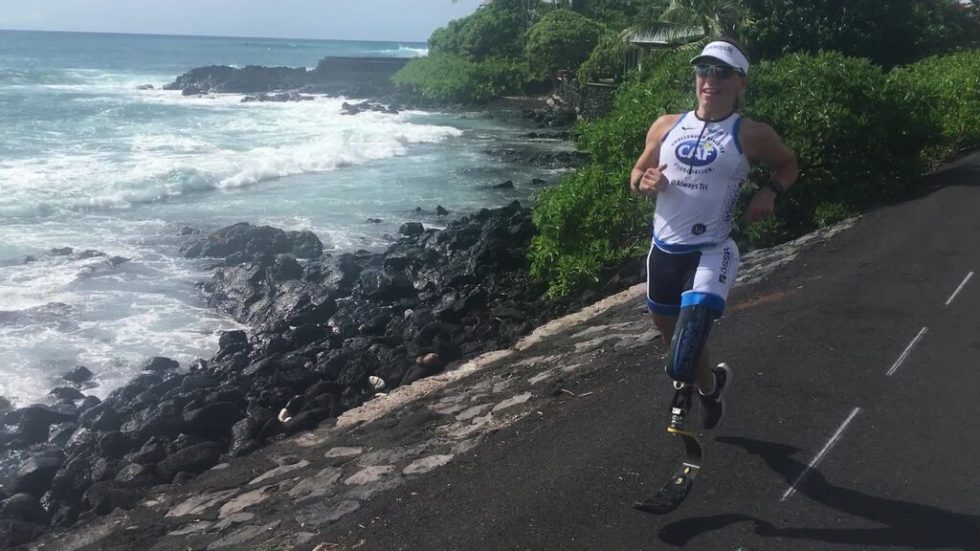 For info on the Kona Ironman World Championship 2018 race, how to track Sarah's progress in the race and where to watch highlights of the race.